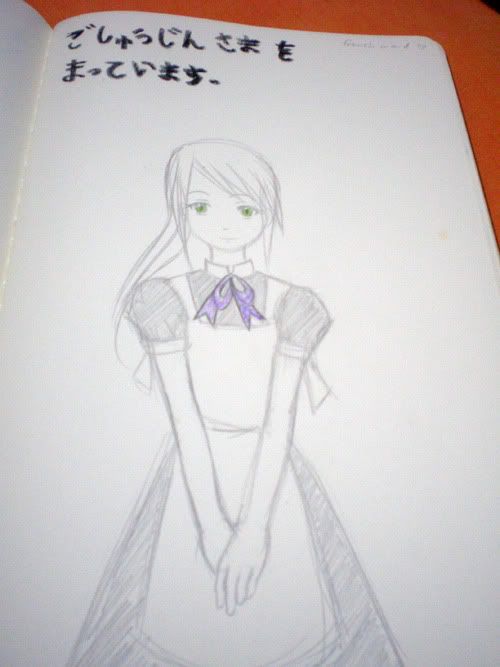 was thinking of the upcoming trip to Tokyo (zomg 10 days to go!) and discussing with El where which maid cafe we should head out to..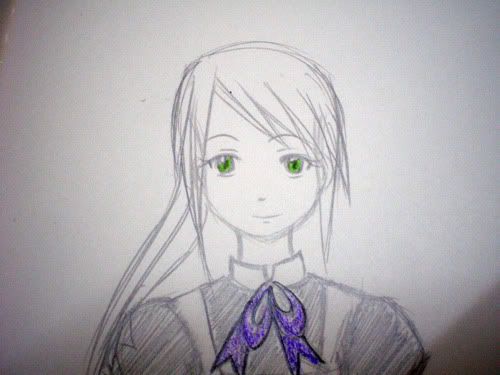 I thought her face was rather cute, I just dunno why I failed to make her seem like she's looking straight.
kinda makes me want to work part-time in one (like a real one with the master-servant interaction thingy) just to see what it's like..